Are you using Slack + Typeform
for your community?
We've got a better idea.
We run our own communities with thousands of members, using Mighty Networks and a real-time Slack channel.
Getting 100,000 members to communicate effectively is tough, but Mighty Networks is built for communities large and small with topics, discovery, profiles and a personalized feed.
Take Mighty Networks for a spin and set up real-time Slack integration in minutes.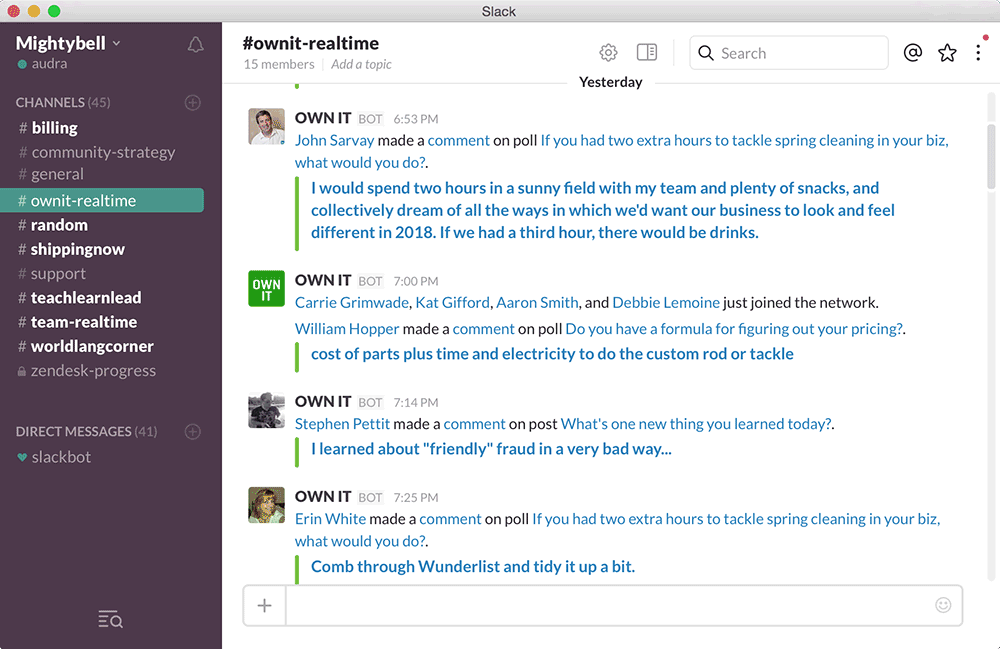 The option to upgrade to your own mobile apps.
When you're ready, Mighty Networks is the only service that offers the option to smoothly upgrade to your own branded iOS and Android native apps.
Try 14 Days Free
Try 14 Days Free